Bespoke Events Catering by Rae's
At Rae's, we've always believed in the power of culinary arts to transform ordinary moments into extraordinary memories. As we transition from our iconic restaurant setting, our commitment to delivering unparalleled dining experiences remains unwavering.
Whether you're celebrating a milestone, hosting an intimate gathering, or planning a grand soirée, Rae's is here to ensure every bite is as memorable as the moment itself. Every celebration, big or small, deserves the signature touch of Rae's.
Our expertise isn't just limited to traditional settings. If you're envisioning a unique pop-up dining experience or need catering for your next event, look no further. Our team is adept at crafting bespoke menus tailored specifically to your preferences. Share with us the ingredients and flavors you adore, and let our chefs weave their magic, creating dishes that resonate with your taste and the essence of the occasion.
With Rae's by your side, you're not just choosing a caterer; you're opting for a culinary partner who understands the nuances of fine dining and the importance of personal touch. We're here to elevate every event, ensuring your guests leave with cherished memories and a longing to return.
To embark on a gastronomic journey with Rae's, reach out to us. Together, we'll craft experiences that linger long after the last bite.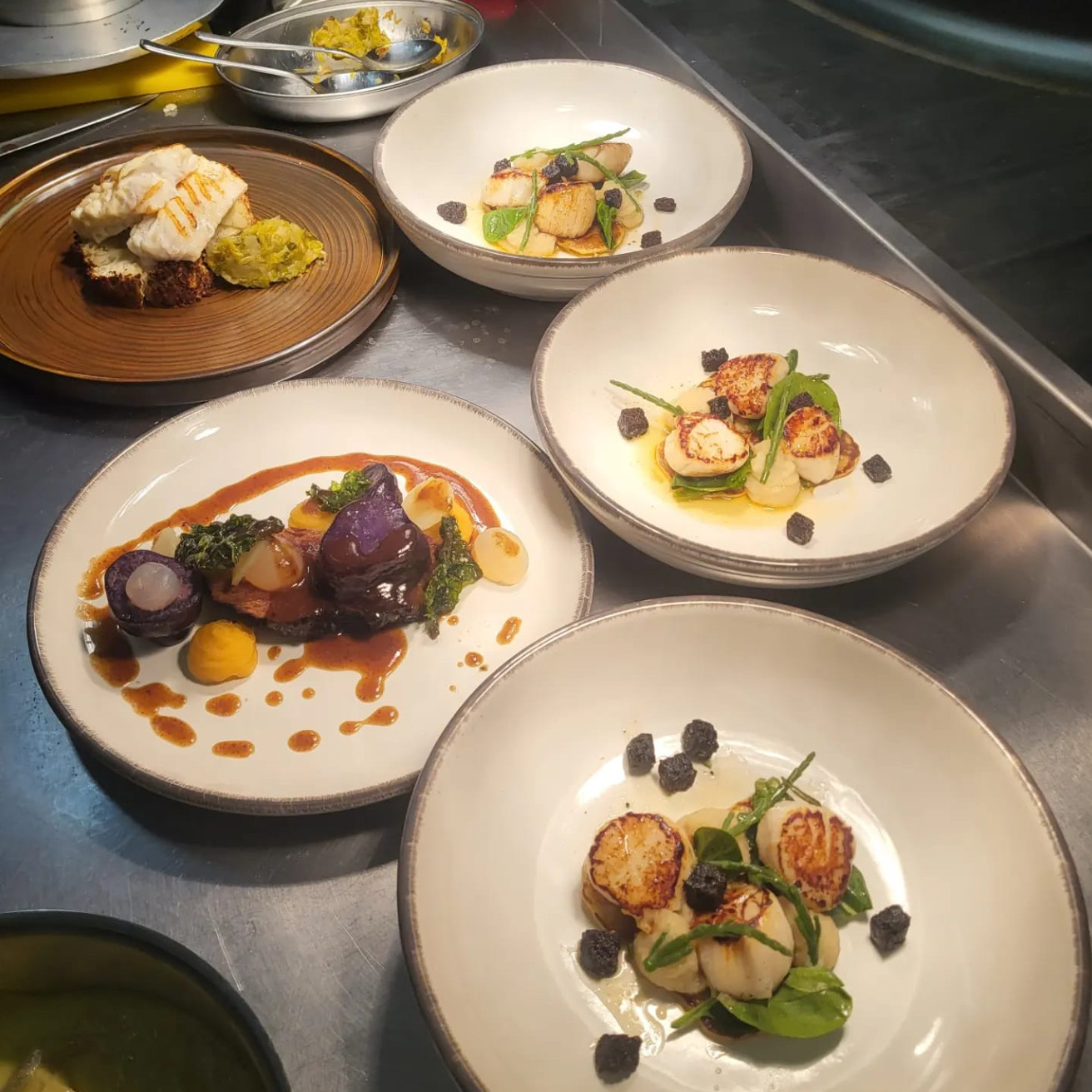 Are you getting ready to celebrate?
Every celebration deserves a touch of Rae's. Let us be a part of your joyous moments.
Looking for a pop-up?
Our pop-up events bring our signature dishes and ambiance to diverse venues and occasions.
caterering for your next shindig?
From small gatherings to large parties, we ensure that your guests are treated to a gastronomic delight.
Bespoke Menus Tailored Just For You
We understand the importance of personal touch. That's why we offer to create a bespoke menu just for you and your guests, based on the ingredients you love. Share your preferences, and let our chefs craft a menu that resonates with your taste and theme.